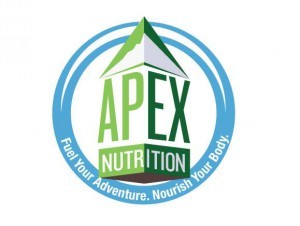 Apex Nutrition exists to help endurance athletes Fuel their bodies during training and competitions, and Nourish their bodies every day. The nutrition plans focus on optimal daily and training nutrition, supplementation, obtaining a healthy and advantageous strength to weight ratio, optimal metabolism, and ongoing health and wellness. Apex was founded by Kelli Jennings, Registered Dietitian (RD), as a Sports Nutrition Plan and Nutrition Coaching service that combines detailed, "just tell me what to eat" meal planning with experienced & expert personal coaching from an endurance athlete who's been there, endures, and excels!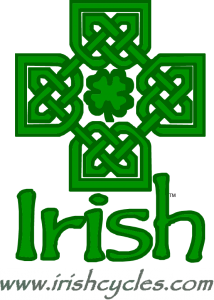 Irish Cycles was born in 2007 to an answer to a question that has vexed most all cycling enthusiasts and racers over the years – how do I get the maximum performance at a price that allows me to concentrate my efforts on riding, racing or other performance based riding?
Throughout our history and on to tomorrow, we've focused on bringing you the customer the best in what the industry has to offer. We've chosen our industry partners carefully – those who represent the top of the line in their respective commodities and those who have shown they stand behind their product with fast and expeditious service whether to us or directly to you. SRAM, Campagnolo, Carolina, Time, Ciamillo… The list goes on..
From 1993 until today, athletes the world over have come to the same conclusion: GU works. Our Berkeley-based sports nutrition company started with our original GU Energy Gel, a revolutionary and more effective method to keep athletes fueled during exercise. Since then, GU has continued to improve the recipe, incorporating the latest scientific research into its products. In 2001, GU Electrolyte Brew (formerly Gu2o) was launched as the perfect hydration companion to GU Energy Gel. 2008 saw the introduction of Roctane Ultra Endurance Energy Gel, followed by Chomps Energy Chews and GU Recovery Brew in 2009. Every product is formulated to further GU's mission: to help athletes go faster and longer than ever before.
What is a bike without pedals? Think back to the moment when everything came together as one. Rolling through the air in perfect balance, every pedal stroke propelling life into your first ride. At Xpedo, we understand the moment when things come together. This is why pedals are Xpedo's pure focus. Independent from one another, they complete the bicycle. With Xpedo, you move forward.
Born from passion and innovation amongst family at the worlds largest pedal manufacturer, Xpedo has tested and proved pedals for over 30 years. Whether sprinting to the finish line, launching big air, commuting to work, or railing sweet single track, Xpedo makes pedals for every rider.
If it's pedals you're looking for, Xpedo has you covered. Our designs come from precision manufacturing and a passion for cycling, bringing you a product that shows attention to detail without cutting corners. We continually improve and test at the highest standards in order to make your riding experience second to none.