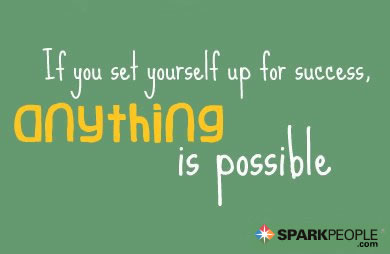 Back in March of this year I started a new series of posts only on the PPC Facebook page entitled Motivational Monday's. Each week, barring technical difficulties I post something motivational to help us all get through the week. I decided that I am going to post my past posts here at the PPC website too. However I encourage you to get a double dose of motivation by liking us on FB on and getting to motivational posts! Below is the first post.
Have you set your self up for success or failure? This is one of the toughest questions I ask myself every time I review a new athlete's profile when they first contact me. Creating goals like I want to be the winner of this and that race or event is what we all want. But why haven't you yet? Is it because you're a new athlete or is it because you don't know how? Is creating an outcome-based goal instead of a performance-oriented goal hurting your motivation?
What is holding you back?
Have a great week everyone! Look for some new articles this week! Don't forget to like us on Facebook and friend us on twitter.
 Coach Rob